Employee Communication
A two-way street
Ineffective communication is a leading cause of frustration among employees. Left unchecked this creates distrust and confusion throughout the organization.
Looking to improve your Employee communication – Send a text Watch this video to learn more about how Olumo can help you to communicate with your people.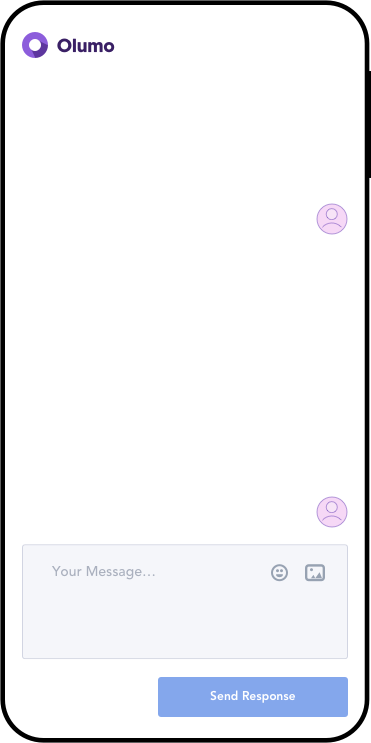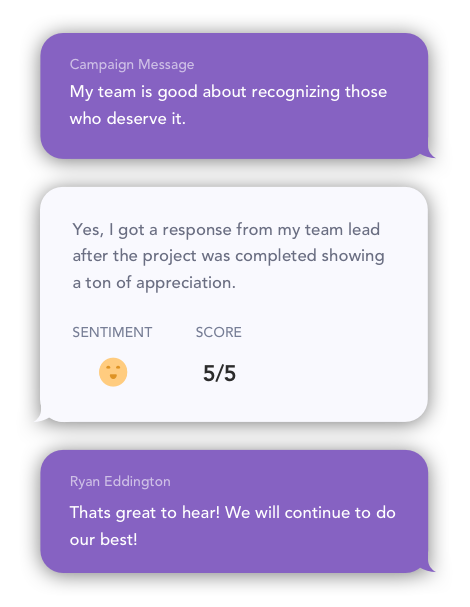 97% of texts are read within 3 minutes
Communication is best achieved through a conversation. Olumo creates anonymous 2 way text conversations with your people. Delivering the tactical insights you need to drive your business results. No Apps to manage or maintain – just a simple text.
Engage your people with live interactive text conversations.
Learn more about how Olumo can help.
Choose the next step that is right for you.
Download our Employee Communication campaign brochure
Download now
Free 30-day trial of our Employee Communication campaign
Sign up now