Diversity Equity, Inclusion and Belonging
Start with Understanding
You can't fix what you don't understand.
Every organization faces unique challenges when it comes to DEI&B. In order to address your specific DEI&B issues, you must first understand the mindsets & beliefs of your people.
Mindsets Drive Behaviors. How your people think, drives their behaviors. In order to make lasting change organizations must understand the mindsets and beliefs of your people.
Listening = Understanding. Employee Listening is the key to understanding how your people think and feel. Learn how Olumo helps organizations to create a safe environment for your people to communicate with you.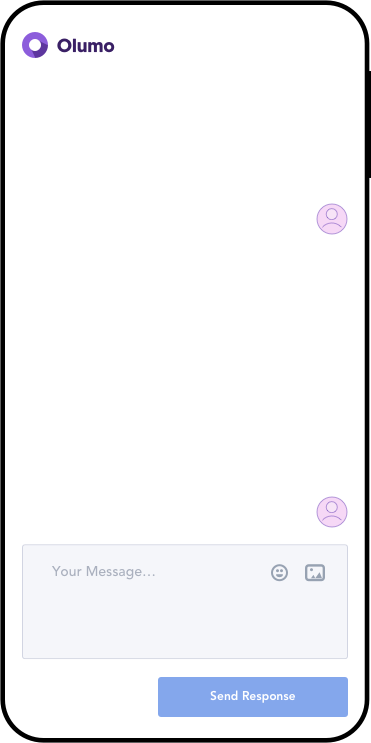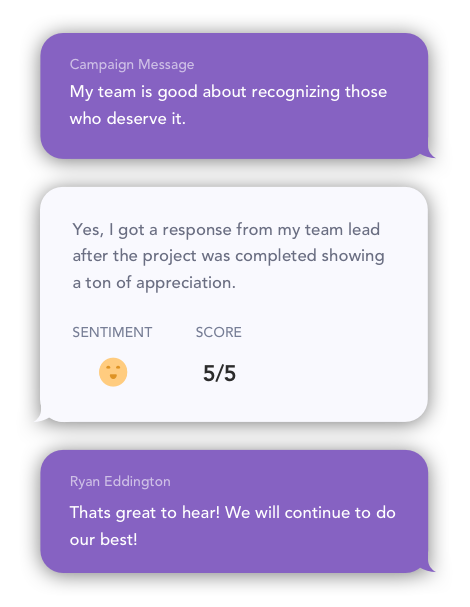 Don't Guess – Just Ask
Olumo helps organizations to get insight and understanding they need to drive the right actions through simple SMS text interactions with your people. Olumo engages in anonymous conversations to listen and learn from your people's workplace experience. We then translate what we learn into real time human sentiment metrics and actionable insights to guide your daily decision-making.
Learn more about how Olumo can help.
Choose the next step that is right for you.