ease into new work changes
Be there when they need you most
Is your company going through big transitions due to the impact of COVID-19?
Olumo has a 2-way survey tool to help you collect data on how your employees are handling the transition and then respond to them via SMS when needed.
Access Campaign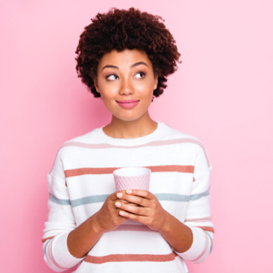 Transitions made easier
Olumo is the perfect tool to help great leaders keep a pulse on their employees with open anonymous communication
Watch Demo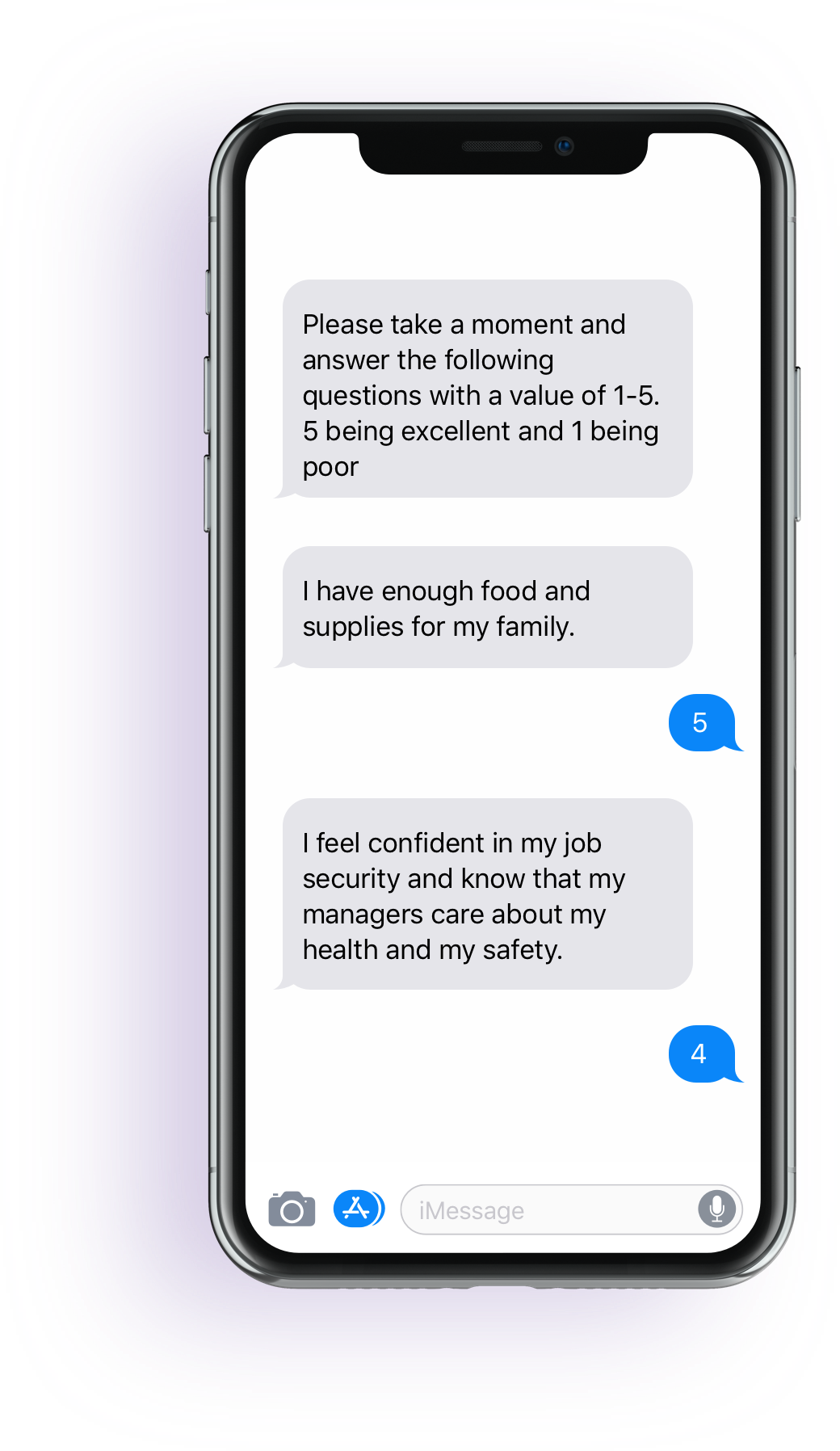 More than just touching base.
Listening and responding will help ease concerns and build trust. Organizations can emerge stronger than ever if they take the right people actions. We're here to help.
Get Started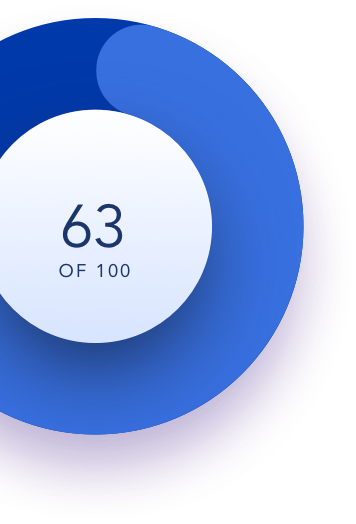 Send us an employee list and we'll do the rest.
01
Ensure All Is Well
We've curated the best COVID-19 related questions to make sure your team is safe and thriving.
02
Spark Honest Conversations
With Olumo Engage, you can start anonymous two-way dialogues with your people inspired by the questions they're receiving.
03
Measure Decision Impact
Our COVID-19 campaign quantitatively tracks Well Being, Leadership, Communication, Customer, Company & Culture, and Systems on a daily basis. Know exactly how your crisis-related decisions are impacting the group.