Achieve Business Results With People Insights
Financial results, culture results, engagement results. Whatever you're aiming for, start with listening to your people.
Have you created a Human Experience at work? Take our HX Assessment to find out.
Get your free HX Assessment score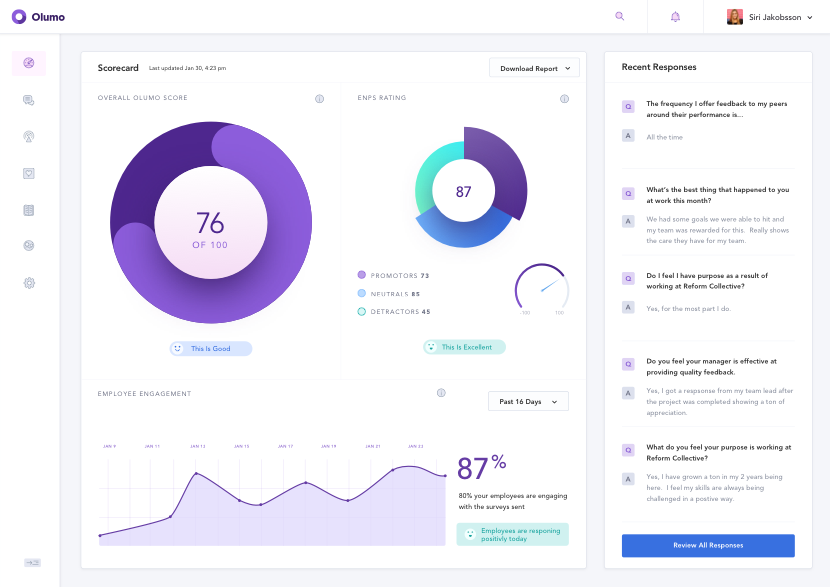 More Engaged Workforce
Financial Results
Talent Results
People & Culture Results
Surface-level surveys without action don't work.
As organizations evolve and goals change, your people strategy should too. Survey tools of yesterday fall short and deliver little insight for actionable change. Olumo is the first platform to deliver the daily, real-time, actionable insights to the right people at the right time. Make data-backed decisions — get the results you're looking for.
Start with your people. That's where the real insights live.
Your people are your business. You can't expect to get the business results you want if you don't understand your people and the problems their facing. It's as simple as that. Start by asking and listening to your people.
Listen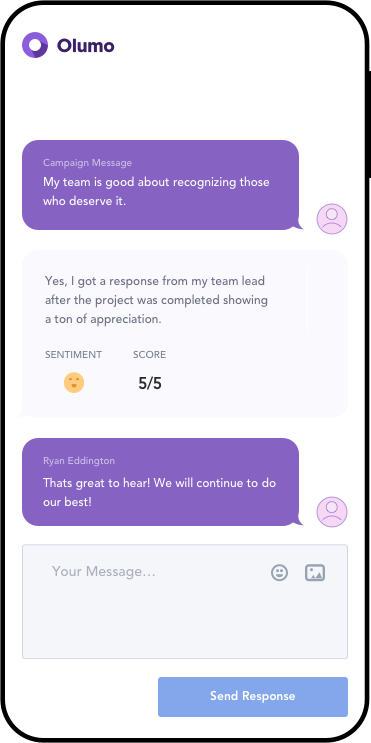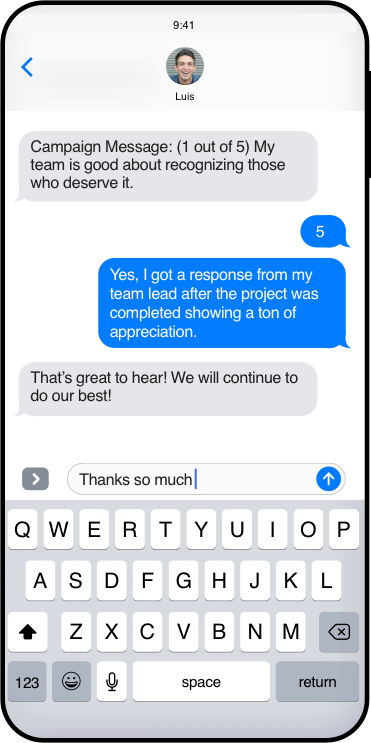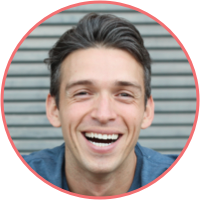 Your people want a human experience not an employee one.
People want to be more than just an employee. They want meaningful conversations and engagement at work. To really engage your people, you need more than an employee experience — you need The Human Experience.
Engage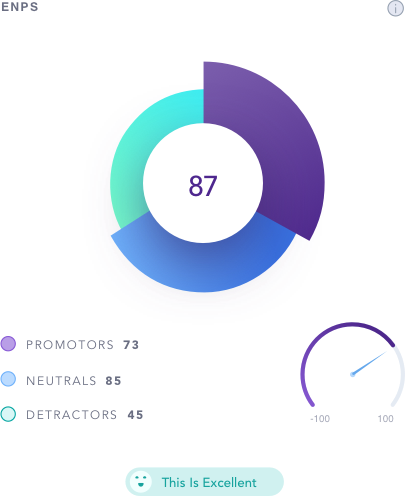 Higher productivity comes from engagement which requires action.
You can talk to your people all day long, but without really listening and taking action on what you learn, what did you really accomplish? Not a lot. Keep engagement from faltering and productivity from failing by taking action.
Action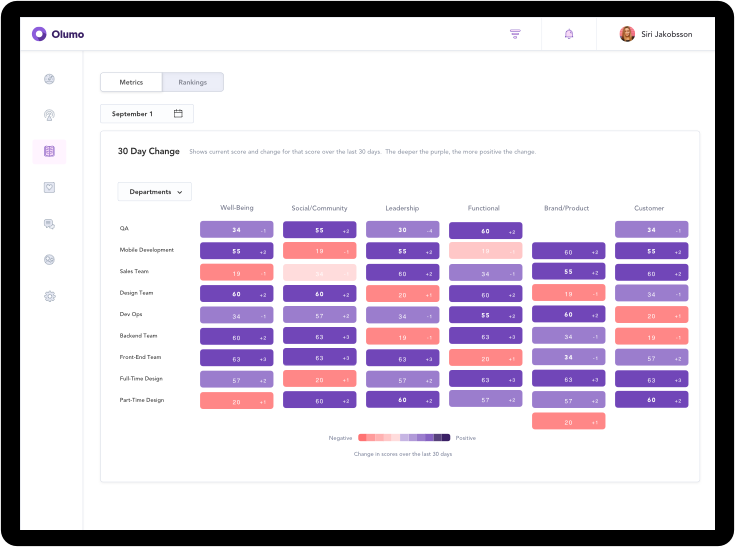 You can't move the needle if you don't have a needle. People Insights get actual business results.
People & culture drives business results, but without the ability to measure your impact, you're throwing darts blindfolded. It's time to put a needle on your most important business initiatives.
Progress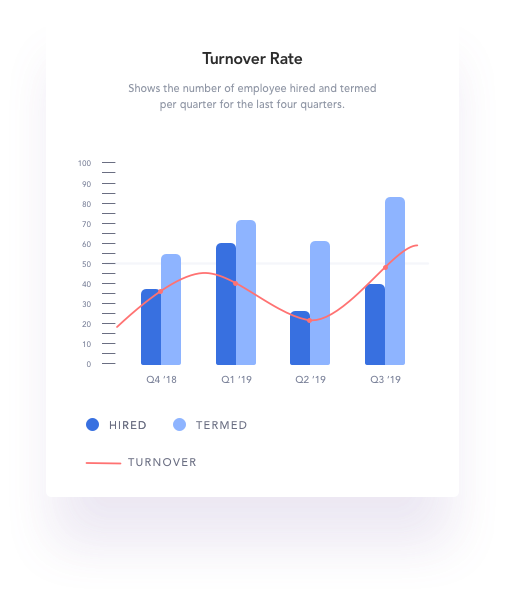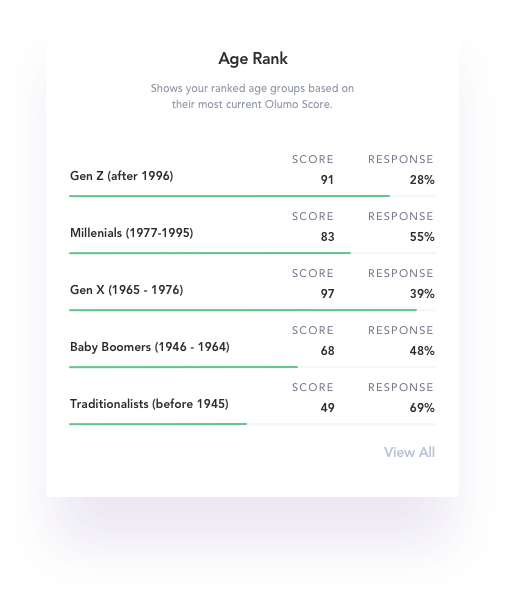 Whether you're a C-suite executive, HR manager, or people leader, business results matter. Olumo helps you get results by understanding your people and taking action.
"We didn't need a survey platform, we needed results. We are averaging over 90% engagment from our people because Olumo has become a trusted communicaiton path. Solving problems is easy when you have the insights to understand them."
— Keri Kratz, BigLeap